timothysangel1973


Senior Member
since 12-03-2001
Posts 1749
Never close enough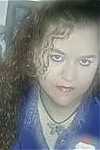 | | |
| --- | --- |
| 0 posted 05-04-2005 08:17 PM | |
---
Excerpts taken from:

The Bedford Introduction To Literature
2nd Edition
Michael Meyer


Often, I adventure back to old books that I have piled on the shelf in my study. Most of them have been purchased at the thrift store, or yard sales, or old library sales. You can get some great deals, and I have thousands of books covering pretty much any subject one may want. My children call it 'Mamas Library'.

Anyhoo... today I started thumbing through this particular book just to read some old hands at writing, and I came across a statement made by Robert Frost that I thought would do us all good to know, and remember. As we all interpret poetry in many different ways, Frost gave his views on


quote:

---

The Way To Read A Poem - "Poetry and School," Atlantic Monthly, June 1951

---


"The way to read a poem in prose or verse is in the light of all the other poems ever written. We may begin anywhere. We duff into our first. We read that imperfectly (thoroughness with it would be fatal), but the better to read the second. We read the second the better the read the third, the third the better to read the fourth, the fourth the better to read the fifth, the fifth the better to read the first again, or the second if it so happens. For poemsare not meant to be read in course any more than they are to be made a study of. I once made a resolve never to put any book to any use it wasn't intended for by its author. Improvement will not be a progression but a widening circulation. Our instinct is to settle down like a revolving dog and make ourselves at home among the poems, completely at our ease as to how they should be taken. The same people will be apt to take poems rights as know how to take a hint when there is one and not to take a hint when none is intended. Theirs is the ultimate refinement."

While this is certainly HIS opinion, it makes a lot of sense to me. I have read thousands of poems, and I have been a part of very lengthy discussions with others that have read the same poetry and walked away with totally the opposite of what I did. Does that make what I observed wrong, or what they observed wrong? No. We all interpret things differently and in my opinion that is the most beautiful aspect of all writing, expecially poetry.

)))Hugs(((
Tima

<!signature-->

Choose to live, and love and all the in betweens. Dry your eyes, and shelter your heart and let the pendulum swing.