LeeJ
Member Patricius
since 06-19-2003
Posts 13093
SE PA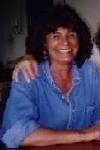 | | |
| --- | --- |
| 0 posted 02-01-2005 11:42 AM | |
---
I love men; I promise…but why in the world is it
men think they know you and can read your mind?
And when your perfectly contented and happy, they
Say something negative to pull you down…

For instance, I will firmly admit..that I've had a weight problem all my life…when I worked out, I was fit and trim and never looked my age…and when I didn't work out, I was two tons of Tessy! And that has always been the story of my life since childhood…really had to work out hard to maintain a
Skinny figure.

Anyway, when we were dating, he out of
The clear blue sky says, "I bet your anorexic?" "Hmmmm", I thought
"My ex-husband used to do that kind of thing…if I was skinny, I was way to skinny
If I was stocky, I was fat…if I colored my hair…he didn't like it…if I wrote, he'd say, I was a lousy writer…?

My ex used to conjure up in his mind, what and who I was, what I was actually thinking? And for the most part, he was wrong...why did he obsess with the idea that I was always miserable or sad? He never really knew who I was...not really...nor cared...

He'd actually go as far as making statements that I was needy or lonely and by gwad I wasn't. Then…upon our divorce…"thank God very much"…he said, Lee J. there isn't anything in this world you couldn't do, if you'd put your mind to it…adding, you were a great wife…no man could have asked for more???????
Talk about polar extremes?

Yet, while we were married…through some diverted train of thought and suggestions, he tried so hard to take away my identity…and darn well almost did!!!
He's remarried now, and boy oh boy, do I feel badly for her.

Whelp, to this very day…every time I think about a relationship with someone, I get the heebby jebbies so bad I break out in a sweat…never ever will I allow someone to take anything away from me again…and now, I actually believe I wouldn't be a very good wife…why? Because I know I traded my soul then, allowed it to happen...trying to keep peace and so forth...but peace at any price, is no peace at all....

Because I'm so independent & happy, content, dieing alone surely doesn't bother me…why…because I'm not alone now and I won't be then. Death, to me, is a transition to another place, a crossover so to speak…and something, each and every individual must do on their own…for some probable very good reason?

Point is…being single isn't a bad thing at all…and the longer I'm single, the less need I have for companionship, it's a scary thing to some folks, cuz they've never been alone...but it's rather fulfilling and full of surprises…lots of good things….and I'm always there for me now…before, I was MIA and it was all about someone else's needs.

Love goes way beyond the physical…and today, people enjoy playing house, but really fear any kind of committment…and that's what scares me…men/women who need a variety of women/men in their lives…to feed their egos, fill some empty space for awhile. There are people who are so depressed if they are not in a relationship...any relationship will sufice...they need that social environment in order to think themselves into happy????

Its turning into a non-committal world fitted for running sneakers.

And that's why I'm single…but please, can anyone out there tell me why it is, some men think they can read your mind…or continually obsess with bringing you down, like say, if your taking a ride in the car, and this particular time, your overwhelmed with the freeness of it…but b/c your silent and not talking, God there must be something wrong…or you must be depressed????

Is it fear of allowing you, your own quality time and space…I thought love was allowance and reaping the benefits of someone else's happiness, successes, etc.? Why are some men so so needy...so much so, that instead of pumping they're beautiful wives up, they pull them down into an abysis?