LeeJ
Member Patricius
since 06-19-2003
Posts 13093
SE PA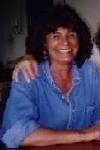 | | |
| --- | --- |
| 0 posted 08-03-2004 07:40 AM | |
---
Heightened alert

The US said encoded e-mails showed a "credible threat" against targets in New York, Washington DC and New Jersey.

The security alert for financial institutions in those areas of the US has been raised to orange, the second highest level.

Homeland Security Secretary Tom Ridge said buildings specified in the intelligence included the International Monetary Fund and World Bank in Washington, New York Stock Exchange and Citigroup CN in New York and New Jersey's Prudential building.

***************************************************

There is something I don't understand about all of this?

After 9/11 occured, there was a tremendous belief that somehow, those people who lost their lives in the Twin Towers would have been honored, not by a statue, but by specific change in this country.
Changes for the good, so their loss of life, would have had some moral and decent purpose.

Everyone in the world does have a right to live in a free nation...but living in a free nation means becoming a member/team player of the community.

There are more illegals in this country now, then before 9/11????? Between 300,000 and 400,000 thousand people. Neither of the presidential candidates has touched base on the enormous effect of the expense this issue has on our nation.

I'm going to list some facts that I do know about here, and ask you add, to educate me and debate with suggestions.

1. Not one news media station has brought this to the attention of the American Public...and to my knowledge, not even, Michael Moore

2. Do you know that all these people are entering our nation illegally thru the Mexican Border.

3. Do you have any idea, how many of these people are collecting welfare not under one name, but retain social security cards for perhaps 2, 3 or 4 surnames?

4. Do you realize how many of these people cannot read or speak English, drive without licences or insurance?

5. They are working illegally without paying any taxes?


Again...anyone has a right to pursue a dream of living in a free nation...but...in doing so, no one is encouraging these people to live by our laws...and our immigration system is so shoddy, they cannot nearly account for all these people????

We're supposed to be over in Iraq fighting terrorisum...but...if Homeland Security is indeed lagit...then why aren't they finding these people over here in our country who are supposed to be terrorist linked and due to blow us up again?

How difficult would it be to have Homeland Security actually go door to door in each and every community and take a sensus?

This flow of illegals into our country must stop
There is a very easy way to monitor immigrants and that is, allow say 20 people in...when they've completed their background checks, schooling, can speak English, have gained the necessary knowledge of our laws and assumed responsibility of applying for their drivers, licenses, car insurance, social security numbers, etc...then pass the exam, which might take perhaps 2 years, then allow 20 more in.
Pretty simple if you ask me, though there are those who would have you believe different.

If our government had a handle on immigration, and the system, we wouldn't need HOMELAND SECURITY! If we had a moral and working juditical system, this wouldn't be an issue. Does anyone here realize, how many of these people coming into our country are not interested in becoming working members of society, b/c a good number of them are criminals.
But no one in this country is saying a thing about it...no one is asking our leaders questions????
Does anyone realize the implications of this? And how utterly ridiculous HOMELAND SECURITY is? How inefficent it is? If we had control of who is in this country, we wouldn't need HOMELAND SECURITY.
And isn't it time we demand to know, exactly what is going on here with all this so called chatter on the internet? How does that substantiate a terrorist threat? Or is it just me? I mean, everyone's running around saying, Oh, isn't it awful, how scarey? But no ones asking these very important questions?

Is it me, or is there anyone else here asking these same questions? Please offer your thoughts b/c this makes me shake my head in complete disgust that no one is asking either one of our Presidential candidates about this, and all political leaders side step this issue?