Susan
Member Ascendant
since 03-27-2004
Posts 5169
walking the surreal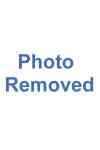 | | |
| --- | --- |
| 0 posted 07-31-2004 11:24 AM | |
---
When I write, I oft times will step out of my shoes and try on anothers and write from their point of view. In other words, it is not my experience or view point, but trying to see things from theirs. I'm curious how many others do this?

Also, when doing this and posting it to the main forum, I sometimes hesitate because it is natural when reading a poet's work to associate the words of the poem with an experience of the poet themselves. I know that a small piece of my own soul goes into every write, but sometimes when playing I write from a fictional standpoint -- that's the fiction writer in me.

When responding to some posts, I wonder, it feels as if it is the poet's own heart speaking, and I might comment as such, but what if, like me, they're merely trying on another's shoes?

I'm just curious what the other poet's perspectives are on this subject, and how many step outside themselves to write as if seeing from another's eyes.



Susan
<!signature-->

Happiness isn't something that happens to you, it's created from within you. Joy is a state of mind.