aries_luv_ppl
Senior Member
since 09-20-2001
Posts 1479
Universal Mind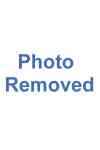 ---
News Update

I got a bf now. And his name is Sam.

I have updated my site http://dreamcity.faithweb.com/ Very interesting adding done to it.

Also check out the site I pointed with arrow that have my bio, under my bio I have more links for you to look at.



How am I? Good. Summer off school, seeking job. Not sure where I'm heading next in future cuz my diploma close to be done, but I don't like what I have studied.

How is everybody?

I have had a poetry book out, which is avaliable online, u can get to that site through the address above. I also have made up 3 songs myself.

I have bought many books which is unusal for you all know I hate books, but I'm trying to get over it.<!signature-->

Eliza Simmons
~Yesterday insult, today gain.