timothysangel1973


Senior Member
since 12-03-2001
Posts 1749
Never close enough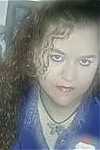 ---
I'm back for a few minutes again

It seems that the Good Lord had bigger plans for me than I ever could have dreamed possible.

Ya'll aint gonna beleive this one... but here goes...
I'm gonna be a new Mommy in a few more months!!!

Just when we thought that life couldn't get any sweeter, it done just that.

Soon enough we will be welcoming baby number 3 for me, and baby number 4 for hubby



What's that old saying 8 is enough?

Well, who woulda thunk that that saying would have personal meaning to me?

I hope to get in here more often, Im back in school too and there ain't alot of time these days. I'm hoping that I can squeeze out a few poems before I start partying at 3am with a screaming pink little angel!!

I've missed You guys something terrible!