Ringo






Member Elite
since 02-20-2003
Posts 3696
Saluting with misty eyes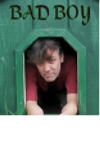 | | |
| --- | --- |
| 0 posted 04-26-2004 11:12 PM | |
---
First of all, I want to again thank all who gave me their insites to haiku this past week...
Now another thing has arisen taht has me queastioning my own thoughts, and intelligence...
My daughter didn't want to do any haiku, because they had moved past them in school to free verse.
Now, I am in the proverbial haven, because this is my specialty. I am informed that the poem my daughter recited for me that she had written, complete with rhyme and meter (of a sort) is free verse, and that I was mistaken to think that it wasn't. Am I going completely out of my friggin' brains, or is her teacher giving her bad scoop?<!signature-->

If it's true that we are here to help others, then what exactly are the others here for?