aries_luv_ppl
Senior Member
since 09-20-2001
Posts 1479
Universal Mind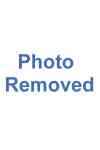 | | |
| --- | --- |
| 0 posted 02-22-2004 07:31 AM | |
---
Goodbye to Art and Poetry for A Long While

Hi, Friends,

I have to leave my pen and my computer brush for a long vacation. Some of you may have heard of my illness. I won't name the official name here. But the illness causes me to lost reality into fantasy world. During these passed years, I have been escaping from reality, from facing my responsibility and what not to be a grown up, to be independent. Now I have decided it is time to move on and to recover from my past.

My illness has been my main source of inspiration. Probably all of you know that I hate reading at all materials, especially after I got sick. I almost have no connection to the actual world out there. I have always lived under my parents' roof. Yet I have written hundreds of poems during passed couple of years. And recently, I started to write lyric, novel, and started to explore computer graphic, and take a more serious step in my singing. And you all know I enjoy meeting friends online and making websites.

Yet it is time for me to step back to reality. This goodbye by no means my last words or last arts, because one day I will be fully recovered, and I will be back into art and poetry. Only this time, I bring in some reality check into my works. I see this vacation as an opportunity to read through many works by others on the subjects I am interested yet couldn't be involved in for temporary period, which will deepen me in art and poetry theory and broaden my depth of understanding and knowledge, and sense of appreciation in art. It is a good opportune time for me to learn to observe, and the precious of silence.

Now there are those who have supported me from the beginning. I want to use this opportune time to thanks each of you for contributing to my life. Please do not remove me from your reading list. Stay tune for my return. I promise when I return, I will be much wiser, and better in everything I do.<!signature-->

Eliza Simmons
~Every girl has a dream within.
~Yesterday insult, today gain.