LeeJ
Member Patricius
since 06-19-2003
Posts 13093
SE PA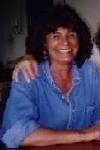 | | |
| --- | --- |
| 0 posted 02-17-2004 11:06 AM | |
---
This was written in lieu of the controversy over "The Passions of Christ" and after watching a documentary on TV about Cheating on Your Spouse.

A first-rate relationship is an encounter of the intellects…and not in the least "all about sex"!

Not only are we responsible for "all" relationships we are in (mothers, fathers, sons, daughters, husbands, wives, friends & yes, even neighbors and work related associates)…but also accountable for getting them on their correct and healthy paths.
We spend so much time getting our bodies healthy and in shape, why not our minds, as well?

It is time we become accountable for our own actions and stop blaming everyone else, excusing what we've done, said, acted out, thinking only about oneself, and what "WE" have to gain by our relationships".

Certainly, there are problems in any relationship, but not to the extent of physical/mental abuse, manipulation, control, or deceiving your partner. Does anyone even begin to realize the implementation and painful damage of rejection/embarrassment and failure, not to mention the time invested? Or…is it possible that the guilt has not gotten to us, because we don't care, nor have a conscience? When we hurt someone due to our gain, selfishness and cruelty, we take away from them an innocence and value of their lives. We take away their quality of life!

And before we start pointing any fingers, let's take a long hard look at ourselves in the mirror! For we all have our own shadows, guilt, actions and unkind words to be and feel sorry for.

Does anyone even realize the despair caused and placed in someone's heart when all the time that dear soul trusted us with their heart, their lives and the lives of their family? When you hurt or insult me, you also hurt and insult my family…children and friends!

Someone once said, "it's not my job to make you happy"….and that's true to a degree…but on the other hand, when involved in any relationship, it "IS YOUR JOB" to give that person every bit of respect, fidelity, honesty, concern and support you can possibly give. And if you can't, then you best seek help or get out of the relationship, before you put one foot forward in the direction of having an affair or putting down someone else.

Cheating on anyone, with nothing on your mind but yourself/your gains/your uncontrollable passions, or for a better description, uncontrollable hormones should be unacceptable behavior?

Our society has become so self-imposed and thoughtless, so preoccupied with "What's in it for me, to the point where people are actually starting to believe that they have every right to hurt another! Well, it's wrong…and personally, I don't care what you do in the privacy of your own home that is between you and your maker, but what I do care about when this contamination starts filtering down through our society and affecting the lives of others! Is it any wonder there is an acute rise on child abductions and rape? I'm so sick and tired of sexual predators….money mongers selling sex as nothing more then gaining some animalistic self gratification or promotion of their records. There is no excuse for bad behavior which is affecting the lives in a negative way of our children.

And then we have the never to ask society, and our government…how is it our children got this way? And are surprised when it happens? Have you walked into a 6th graders mind lately and wondered what they think about…being bombarded with sex, violence…and not one decent role model to mold themselves after. We are the products of the role models that we grew up with and children will parrot those role models. If decency and respect is lost, not to mention, honesty, what do our children have to look forward to?

I believe the older I'm becoming the more intolerant I'm becoming with deceit, jealousy, pointing fingers, and people who pray on gossip, like to play mind games and simply lie for the fun of it! People who are not in the least concerned about the lives and hearts they are affecting and maybe even eternally scaring. All they are concerned with are themselves and what they're getting out of it.

If you possess no respect for yourself, then at least stop the contamination there, don't take it into another person's life. Have concern and respect for them, and for their family & children, because it's not just about you, but also about all those who also love that person. When you hurt them, you also hurt everyone else who loves them.

True love is concern for the welfare of those around you, and taking responsibility for that love, giving more then taking, understanding, patience, maturity, fidelity, honesty and faith. If you break those values, you not only break everyone else involved, but you break yourself, contaminating the path that you were meant to journey while here on earth.

Life is serious, and the most valuable commodity you will ever gain from…life is a privilege, not to be taken for granted or advantage of and Love…love should be deemed sacred and richer then any commodity you will ever own, cause love responds as well as lets go…love is what you possess inside, and if you've never had it…how can you know it or give it?

And children, the people around you, your mothers/fathers/sisters/brothers/are a very important limb of your soul…you hurt them…you also hurt yourself two fold.

Loving someone unconditionally doesn't mean or include abuse in any way. Anything less should not be tolerated or deemed acceptable.

We have a responsibility that comes with our birth and that is, leaving this place better then we found it…taking responsibility for our lives…the lives of our children, our spouses, families and friends.

If we would just do that, filter decency, respect, truth for and to others back into our society…a lot of bad things would turn to dust…and perhaps, a much higher intellect along with morals, truth, would begin to surface, along with knowledge!

The time has come, to stand up for moral standards and foundation, and stop turning our heads away from a liberal way of thinking, "It's not my Job"! It is "our Job"! To stop the stealing…the lies, the deceit. Just because we turn our heads and look away, does that make us any better then the man who is stealing, are we not stealing something from society, our children when we allow this to happen?

I'm so sick and tired of being politically correct it gags me. In doing so, my own rights are being taken away from me. I'm becoming the victim and the minority…so much for woman's suffrage? For the battles lost and won. So much for our ancestors who died b/c they wanted to make a difference…so much for the lack of respect for rules and the fight against crime and the lost respect for the police officer who has placed his life on the line and not received a raise in 5 years. And what about all those children growing up under the force of religion, being taught to respect their elders, and the elders taking advantage of their innocence. What about all our children being abused right here in this country today…what about the mental rapes and disregard for human decency.

And to all those who would market sex…how would you feel, if it was your mother, sister or daughter up there dancing for the money mongers?

What about our homeless, the drugs in this country, what about the corruption, the theft of other peoples property…what about "WE THE PEOPLE" who also have a job, duty, and responsibility to our nation?

If we turn our heads, are we any better then the thieves who we are allowing to robe our next generation of hope, trust, dignity and belief in something good, a chance at life and freedom? What about the lack of education within our society? Moral education?


************************************************************************

When and if we go to the movie, "The Passion of Christ"….when we watch Jesus being spat on, abused, violated, his side pierced, made to feel ashamed in his nakedness, mocked, deceived, lied to, beaten to the point of feeling no more pain, crying out in tears, made to feel less then any human being ever could…at that moment when we are at the point of tears for his degradation, shame for his pain, maybe, we should remember…that's what we do to others through our actions of irresponsibility for the hearts of others…let it be a lesson to us and a form of knowledge.

Lest we turn our heads from this, from people living in the streets, from immoral and corrupt behavior, then we are no worse then the hands that took the life of Jesus Christ!

What about the innocent little boy who was caught in the cross fire of a gun battle last week in Philadelphia…wasn't that a case of a rape of his life? And insult and infidelity to his family, friends, the other kids who were made to watch this and don't understand? Crime is so ramped in that area, people are actually afraid to step forward and identify the gunmen…b/c they know the corrupt attorneys will get those criminals off.

Yet in all His humbleness, He literally died for us, so we could get it right! I wonder if he sits up there on his throne, looking down upon us and thinks….:"Was my suffrage worth it"? "Did I honestly make a difference"? If we don't feel responsibility, then we are cheating, and just as bad as those we point our fingers at for their trepidations, rapes, murders, child molestations, thieves, drug addicts, and those we allow to cheat our society, rob it of any respect…respect means, taking responsibility for your actions…valuing the space and privacy of your neighbor, their success is yours!

I did not write this for any comment, especially those who would be quick to point fingers…I wrote this, to make us all think, including myself…we all, every single one of us, needs to take a great big long look in the mirror and stop this!


The preceeding is in no way an attempt to insult or degrade anyone...but more so...to hit society with a 2 x 4 and wake us all up...and maybe, just maybe, that's what Mel Gibson means to do?