Denise
Moderator
Member Seraphic
since 08-22-99
Posts 23002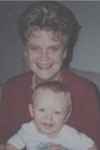 | | |
| --- | --- |
| 0 posted 03-17-2003 07:21 PM | |
---
Another funny email that I received. Thought you might get a chuckle too!

Undeniable Rules of Life

1. If you're too open minded, your brains fall out.

2. Age is a very high price to pay for maturity.

3. Going to church doesn't make you a Christian, any more than standing in your garage makes you a car.

4. Artificial intelligence is no match for natural stupidity.

5. Not one shred of evidence supports the notion that life is serious.

6. For every action, there is an equal and opposite government program.

7. If you look like your passport picture, you probably need the trip.

8. A conscience is what hurts when all the other parts feel so good.

9. No Husband has ever been shot while doing the dishes.

10. A balanced diet is a cookie in each hand.

11. The three main food groups are, a Hershey bar, and RC cola and a Moon Pie.

12. Middle age is when broadness of the mind and narrowness of waist change places.

13. Opportunities always look bigger going than coming.

14. Junk is something you kept for years and threw away three weeks before needing it.

15. There is always one more imbecile than you counted on.

16. Experience is a wonderful thing. It enables you to recognize a mistake when you make it again.

17. By the time you've figured out how to make ends meet, the ends move.

18. Thou shalt not weigh more than the refrigerator.

19. Someone who thinks logically makes a nice contrast to the real world.

20. Doctors can be frustrating. You wait a month-and-a-half for an appointment, and he says "I wish you'd seen me sooner."