Alexia


Senior Member
since 06-07-2001
Posts 626
Sweet And Sassy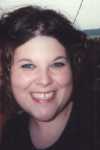 | | |
| --- | --- |
| 0 posted 02-16-2003 09:53 PM | |
---
My school caught on Fire yesterday (Saturday, February 15,2003)! They whole roof in the Carpentry lab caved in, and the electricity lab did too, and The fire ruined all the nice cars they had in Auto Machnics, they aren't any good now. They also had some students vehicle's in there too. There ruined! And then it caught on fire again last night, and the main office caved in. We had just got new computers this year also (that's my class, BPA .. Business Professionals of America) All our new computer's are ruined! They have to re-do all the electrical stuff in the school, rebuild the roof up and we have a lot of Water damage done inside it. So, it's going to take a long time to do all that.
I'm just wondering what there going to do with all of us in the mean time? I mean we dont want to be going to school all freakin summer to make up for a fire!
They also think it was a set fire, by a student or something. Because The 911 call came from inside the building.
It's been so crazy! I went and seen the building .. The outside of it where the vents were, It's all black and everything ... It's crazy.

Alexia
<!signature-->

Cheater's - There not worth your time and most of all not your tears.