rosepetals25


Member Elite
since 05-31-2000
Posts 3404
PA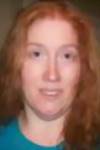 | | |
| --- | --- |
| 0 posted 10-28-2002 08:45 AM | |
---
I haven't been around to much.. and I'm sorry for that. Things have been so crazy here. I wanted to let everyone know what was going on before I leave.

Why am I leaving? The lease to the apt is FINALLY up Oct 31, so I have to go. We went to court with the landlords in Sept because they decided to turn down the Red Cross. We didn't have enough money in Aug to pay rent, so we looked for help. Red Cross said they would pay Aug. rent... but my landlords said no. We still didn't have the money..and ended up going to court. We came to the agreement that we could stay until Oct and have until Nov to pay back Aug rent and the court fees. Thank goodness that is almost done with.

So on Thurs I officially move in with my grandmother. My gramma is anti puter all the way.. lol.. so once we can get a phone line in what will be my room, I can get back here. My mom has been living there for the past 2 months almost. My grandmother had stroke at the end of Aug. It was a mild one.. but she still cant be alone. So mom has been there to help gramma.. and I have been going between there and here, the apt.

I am working at TMobile (used to be voicestream a mobile phone company). I have really icky hours lol... Friday through Tuesday 11am until 7:30pm. So I leave my house at 9:15am and I don't get home until about 8:30 pm..... it feels like I have no time to get anything done, let alone move. That is why I haven't been on as much as I wanted to be.

My mom has officially been declared disabled. I was impressed actually... everyone I know that has disability had to fight and scream to recieve it for at least 2 or 3 years.. but she got it on the first try. The bad news is her hips are getting worse.. the pain moved to her other hip as well, and she is almost always in pain. The doctors say it is arthritis and there isn't much they can do about it. I hope they find something.. Right now she is on public assistance medical insurance, which covers almost no medication.



On a bright side.. I should FINALLYYYYYY be getting to Texas in Jan. Dave and I will FINALLY be together!! I don't know what I would have done this past year without him. No matter how much garbage and bad luck I've had so far this year.. I'm still incredably lucky to have a man like him love me. He has been my everything and has kept me going instead of letting me crawl into a hole and drown in tears.

OK. I think that is all. I know this has been long.. and to all of you that have read it, thank you for taking the time. So many of you have been so suupportive and so wonderful. I have said this many times and I always will... This place really is a home. Even if I don't agree with some things that happen here, I still cherish it. There is no way to ever express how much this place and amazing people have done for me. I thank you all from the bottom of my heart and soul.

BIG hugs to you all,
Tara