Irie
Senior Member
since 12-01-1999
Posts 1526
Washington State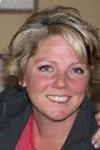 | | |
| --- | --- |
| 0 posted 10-08-2002 04:57 PM | |
---
…..did he really need it?

Ok, I left for lunch, headed for Jack in the Box.
When I pull into the parking lot, there stands a man, holding a sign that simply says "Hungry"!
Rolling my eyes, I drive on thinking to myself,
I see them on almost every street corner these days and it drives me crazy not knowing if they REALLY need it or not.
There are non-stop panhandling scams in our area!
Then, sitting in the drive through line, I begin to feel overwhelmingly guilty.
I want to order him something, after all, I'm not giving him money and it's
only a few bucks out of my pocket. Of course by this time I have already
ordered and there was a string of cars lined up behind me.
So, I proceed with my order and drive back through, ordering a sandwich and a drink.
I head back out of the parking lot and hand him the bag of food and drink.
He looked tattered and dirty and seemed genuinely grateful.
He said "thank you so much" and walked away towards the bushes.
I told him your welcome and drove away.

Now here is the kicker …..

As I pull out onto the main drag, I look to see if I can still see him,
and he is standing there talking to another man in a flannel shirt that is standing back
in the bushes a bit!

I have just been taken! At least I am not sitting here felling guilty and wondering
if her really needed food or not. I believe I did the right thing, gullible or not.
At least I was smart enough NOT to give him money.

But the saddest thing to me is, there are really people out there that need help
(and I know there are shelters etc)
and these scammers are taking advantage of their situation.

OK, thank you all, I feel better now that I got that off of my chest.


<!signature-->

~Sheri

"Don't wait for your ship to come in ...
Swim out to it"