Anvrill
Senior Member
since 06-21-2002
Posts 718
in the interzone now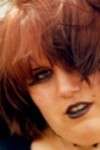 | | |
| --- | --- |
| 0 posted 08-29-2002 11:20 AM | |
---
What are they? Friends/aquaintences who just strike this amazingly coincidental spot in your life. People who make you do a double take when you first meet them or first find out about them.

I have noticed a grossly large number of these people in my life, and I'm wondering if anyone else has come across anything like it, or if my life's just sooooo crazy.

Lemme explain two of the coincidence girls and two of the coincidence guys I know.

Manda, my best girlfriend, who has basically nothing in common with me (seriously; our music is way far apart, our movie preference is way far apart, we dress nothing alike, she's all perky and I'm all dour, and it's amazing we haven't killed each other) was, as a child, EXACTLY like me. Keep in mind we didn't meet until I was 15 and she was 16, and both our childhoods were years behind us. But over a year or so, we found out that as kids we read all the exact same books, watched the exact same TV shows, got creeped out at the exact same moment in the opening credits for Are You Afraid of the Dark, all this. To understand how uncanny this is, you have to know that neither Manda nor I knew a single child who shared our tastes. Needless to say, a bit mind-trippy.

Then enter Harrison. A guy who got dragged into our social group because Manda saw him and thought immediately that he had to be one of us. I had known him for a month before I found out he had spent the last ten years in a little town (so little, it took three or so combined towns to make it a whole town) up in Northern Ontario called Red Lake. So what, he spent his childhood in a bleedin' cold northern Canadian hick town, what was that matter? Well, I was sort of born in that hick town, and had never met another person from it in Calgary, save for my family. He even knew (and hated) my cousin. And considering that Red Lake is a good four day's drive (if you really just go go go) from Calgary, it's not the place you'd really expect people from that town to pop up, y'know?

Next is Leonie, the other half of the L-A twins. I am Lori-Anne, which just plain blows, so I've kept it to Lori for most all of my life. Born July 20. She is Leonie-Arianne. Born August 19. Oh, just one day off a month. Dude. When I first found out her full first name, I just blinked, then shook my head and said "nuh uh," which she didn't understand until I told her my full first name. Oh, oh, oh! And the scariest thing? Okay, her name has five more letters than mine; take out an E, NIE-A, and y've got my name. This is how it's scary: I'm 5'2" (shut up, I know I'm short!). She is 5'7". Five inches difference. Eep!

My most recent coincidence person is Tyler. His coincidental trait has tortured me since I first saw him. Sarah had told me about this crazy skate guy who made helicopter sounds and talked about monkeys, so I wasn't really all that prepared to meet him in the first place, then she dragged me into the cafeteria to show me this guy who towered over me (6'4", which was admittedly only one inch taller than the tallest guy I was then used to) and looked.....exactly like Mike. And EVERYONE who has seen pictures (and even the few who got the rare chance of seeing Mike and Tyler standing side be side) agree that the similarity is uncanny. Even Mike has slipped once and said he admits Tyler does look a lot like him.

(Ty and Mikey are the only ones who at least pretend not to see the amazing similarity.) Granted, Tyler has been getting more and more like a Jesus-Wolfman hybrid in image and Mike keeps getting urges to chop all his hair off (grr), the basic face shape cannot be denied! And the whole being tall and gaunt thing. And dark hair, dark eyes, thick glasses. Both of them have genetic disorders that may someday kill them (though poor Tyler has to put up with his as a bowel problem, so I think he's got the shorter end of the stick here; and it's OOGIE altogether that people hafta have messed genetic thingies). And both of them have been quite thoroughly corrupted by me, and both have had black hair 'cause of me. So there.

But anyway. Yeh. Those're 4 of my coincidence people. There are others, these are just the ones that are so major they're scary.

Please, anyone, tell me you've got at least some sort of coincidence people in your lives, 'cause it'd be waaaay to freaky if I'm the only one plagued with this.


<!signature-->

i'll be waiting for you
do exactly what you're told

jm