Anvrill
Senior Member
since 06-21-2002
Posts 718
in the interzone now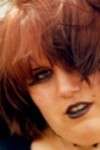 | | |
| --- | --- |
| 0 posted 08-16-2002 12:37 PM | |
---
I hate the radio. I've hated it for years. I mean, this stupid contraption will play one entertaining, or even good, song ever about once an hour. And if this one song you like happens to be popular, it'll be playing every hour on the hour, and there are only a few songs I can listen to that often. None of them are even singles.



Anyway, at work, we have the radio playing all night. It cannot be helped. So I work through it, ignoring it viciously most of the time, then singing along at the top of my lungs whenever one of my songs gets played.

Last night was strange... They played The Clash! First time I've ever heard them on the radio. I mean, sure, CJAY 92 is proud to play "the classic rock you love, the new rock you need", but what they mean by classic rock is playing Stairway to Heaven once a night, then a few Rolling Stones songs every once in a while, with the occasional playing of Born to be Wild or Magic Carpet Ride (and aren't those off the same album?). They'll, from time to time, have their "lost classic," which isn't really lost at all. I mean, who here doesn't have Billy Idol's Rebel Yell off by heart, whether or not you want it that strongly in yr mind?

Anyway, yeh, they played The Clash. And two songs that I know have been bigger players on American radio (I went on a long chase to identify the band 30 Seconds to Mars, and that took me across many a radio website), but I've never heard played on CJAY before, and they caught me. Get Free by The Vines and Running Away by Hoobastank.

The combination of these three songs (and the utter lack of Moist, which usually gets at least Push, and sometimes even Leave it Alone played, along with at least two David Usher solo songs) got me thinking as to what I would actually want to hear on the radio.

If I had a good hour or so to program my own stuff, staying within the reality of bands that CJAY has played and will play (and within the bound of singles, or at least songs I know have played on the radio before).... This is what my playlist would look like:

Unwanted - Avril Lavigne (doubt it's a single; heard it on CJAY once)
Ressurection - Moist
Nothing Else Matters (symphonic version) - Metallica
Running Away - Hoobastank
Capricorn - 30 Seconds to Mars
Release - The Tea Party
Come as you Are - Nirvana
Alone in the Universe - David Usher (no, it's not cheating to have Usher and Moist in one hour; Black Black Heart and Push are almost always played within the same hour)
Get Free - The Vines
Jeremy - Pearl Jam
Should I Stay or Should I Go - The Clash
We're in this Together - Nine Inch Nails
Comfortably Numb - Pink Floyd

Now watch this set never, ever being played on a radio anywhere.



What's your dream set? Y' don't hafta stay in the bounds of reality like I did! I was just inspired by reality, so...

Yeh.

Have at it!<!signature-->

impress me, or be discarded

mpc