catalinamoon


Member Rara Avis
since 06-03-2000
Posts 9897
The Shores of Alone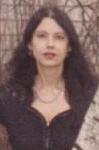 ---
I finally became affiliated with this site that appears to have very good prices to self publish and print on demand small quantities of books.
If anyone is interested, and you go in there through me, they give some small commission. But aside from that, it looks cool, and I am going to do it the next spare $100 I have.
INSTANT PUBLISHER
Let me know what you think.


Sandra