Irie
Senior Member
since 12-01-1999
Posts 1526
Washington State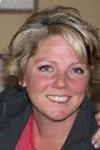 | | |
| --- | --- |
| 0 posted 01-21-2002 07:39 PM | |
---
OK, To some I know this will not be amusing.
But I thought it was!



How to break your friends big screen TV.

1) Begin the day with two triple latte's.
2) Progress through the entire day with no food at all.
3) Dress up like a hooker in high-healed boots for a costume party.
4) Once you've learned how to walk in the boots, arrive at the party.
5) Immediately pour a drink or crack a beer.
6) Consume a few drinks then graze on some finger foods for a while, trying not to look like you've not eaten in days!
7) Drink some more alcohol.
8) Mingle with friends, see what's new.
10) Offer your friends another drink.
11) Turn the music up and begin to dance.
12) Consume more alcohol, at a faster rate.
13) Believe in your fogged mind that you're dancing most of it off and drink more.
14) Dance with someone who can't swing dance worth a darn and hurts you.
15) Drink more booze
16) Hey look at me, I have rhythm, look at me dance like an ass.
17) Now that you have danced every dance know to man, go have another drink.
18) Try and talk normal, but slur your words. Insist to others you are not drunk.
19) Take a drink to the dance floor with you, dance with it.
20) Set the empty bottle down, and dance like an idiot some more.
21) Right when you think you're dancing so cool, trip over your high-healed hooker boots,
scuffling backwards until you lose your balance completely and plunge backwards into
the brand new big screen TV. ~*CRACK*~


22) Slide to the floor and look up at everyone staring at you like an idiot.
23) Ask for help up insisting you were pushed or flung from the dance floor.
24) Flee the room in horror, only to return with another drink, acting as if nothing happened.



And last of all, Hope that you have great friends that wont kill you
for your drunken behaviour!


<!signature-->

~Sheri

"The things that come to those that wait may be the things
left by those who got there first"