SpitFire
Member Elite
since 04-19-2000
Posts 2428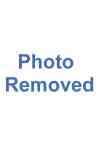 | | |
| --- | --- |
| 0 posted 06-15-2001 09:42 AM | |
---
~Good golly,...I'm not sure why I'm sharing this, partly I suppose out of boredom this early in the morning, and partly because,...it's just, so, stupid! Ugh! K,...picture a large, thick (glass) casserole? dish cover smashing to the kitchen floor at about 1 am. K,...it's late, I'm tired, I decide to pick up the large pieces, (the ones that I can see) and promise myself that I'll sweep and do whatever to take care of it in the morning. But work and other things rushed me out of the house by 7am and I plum forgot all about it. Now,...last night, here I am (barefoot) in the kitchen (for a good, long time), doing various things and then realizing that the (white) floor is smeared with red? from pretty much corner to corner. eew. Now, here I am thinking it's like food or something that the cats got into, meanwhile, I look (finally) at my feet and realize that I'm bleeding. Like a whole lot! Grr. I kept thinking to myself, 'jeepers, this floor needs to be swept, lots of sand and pebbles etc.' (which didn't seem too strange to me as I'm by the beach, and I'd been there all day with the kids I take care of AND have grown acustom to a little sand now and then. Then I remembered the casserole thing from the night before. Anyway, yeah, that's my story. That's all. I'm just stinging right now with all these cuts and slices on my feet, and well, feeling pretty dumb!

. Aggh. *Peace.

~You don't have to reply, I just felt like sharing.

. Or, if you have a 'stupid' story to share I suppose you could, (maybe make me feel a little better).