Temptress
Moderator
Member Rara Avis
since 06-15-99
Posts 7276
Mobile, AL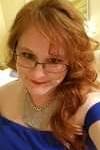 | | |
| --- | --- |
| 0 posted 05-04-2000 05:48 PM | |
---
My local Librarian brought my attention to a book today while I was sitting here surfing the net. I didn't read the book in detail, but I can tell you I don't like it; and I don't think it is appropriate for children. It was in the children's book section. Maybe that was library error or maybe that was author classifation error...etc..I don't know..Whatever kind of error anyone could think of...ANYWAY!

Getting to the point.

The author: R. Caldecott
The title: The Babes in the Wood

Look for it if you have time....read it..or if you know it already, tell me what you think. It isn't a very long book, so it shouldn't take long.

Also, has anyone else ever read any books by R. Caldecott? The Librarian told me he was or is very popular. Thanks ahead of time. I posted this here in case it gets messy. LOL!


<!signature-->

Nothing can deter a poet, for he is actuated by pure love. Who can predict his comings and goings? "Thoreau"