Ladycat






Senior Member
since 07-05-99
Posts 809
At the edge and a doorway,TX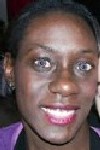 | | |
| --- | --- |
| 0 posted 12-27-2000 08:01 AM | |
---
Ok, here is the thing gang. There is this guy that watches Luke from time to time and we have been getting rather close since DW and I have separated. He is a saint to say the least and I can call on him last minute to do anything that I want. He is going to end up going to college at the same place that I am and has VOLUNTEERED to watch Luke anytime that I want. He is the same age that I am and he loves luke like if that was his son. I don't understand it. He has gone out on a few dates with me and they were fun. Last night though things got a little close and we were talking, I was crying, he was holding me and the next thing I know we were kissing. OH NO!!! No like that is a bad thing, but we had the uncomfortable pause afterwards. The pause that says what the heck do we do now. I pulled away and left. I called him once I got home and we talked a little, but there is still that uncomfortable pause that is there on the phone.
How do we get over this? I don't know where I'm going or what I'm doing...
Could someone please offer me some advice?

Love,
Lady
<!signature-->

Live in my world just once and you'll find yourself enraptured.