Ladycat






Senior Member
since 07-05-99
Posts 809
At the edge and a doorway,TX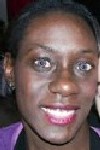 | | |
| --- | --- |
| 0 posted 01-01-2001 08:25 AM | |
---
Alright... Now everyone that knows me knows that I have to hop on a podium for one minute just to rant and rave about something from time to time, but this time is serious to me... BREATHE..

Now I was at a New Years party with the people that I call my "family around here. The people that I have partied with for a long time. I split off from the rest of the group first, got married, moved away, had a child (beautiful son),and came back. Well, everything had changed like it was suppose to and I was pleased to see that everyone was going in the right direction. We are the power that keeps each other going. I was always there for them when they needed someone, but I never felt that I had anyone to turn to. This New Years was worse though. Everyone was partying and getting drunk and I just wasn't all for that. I didn't understand it. In the process of everything that was going on I felt like the outsider. There was noone there for me. No one to help me during the worse time of my life and noone to understand me as the year rolled around.
Suddenly I realized that this was not the "family" that I was apart of anymore. This was a group of people that were all about themselves and I was about helping them. Where was I? Who was going to help me? I had never felt more alone in my whole life than tonight when I was with this group of people that didn't care or understand me anymore. For my New Years, I sat in a corner and cryed. Then I got up went to Denny's ate with these strangers and went home without them noticing till hours later.
What is wrong with this picture? The more I think about it the more I want to cry. All I wanted to night was someone to hold me and tell me that this year was going to be different. What just happened?

I think that I started off New Years the wrong way, but that is how I was feeling tonight.

God Bless all of you who had a good New Year..

I Love You All

The very heart-sick, lonely, and depressed,
Ladycat
<!signature-->

Live in my world just once and you'll find yourself enraptured.