Temptress
Moderator
Member Rara Avis
since 06-15-99
Posts 7276
Mobile, AL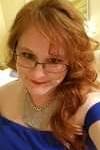 | | |
| --- | --- |
| 0 posted 04-23-2001 01:21 AM | |
---
I was listening to a song the other night here on CPR on the Mississippi Coast. This radio station often plays (like others) a whole string of music with no explanation of who the artist is or what the song is called. Thats frustrating to me, especially upon hearing something I haven't heard before; and especially when I find I like it. Is there a site to type in a line of lyrics or two and find the song like there is for poetry?

So, if anyone can help, these are just a FEW of the words I could manage to write down while doing a million other things at once.

"Hey Pretty
Dontcha wanna take a ride with me?"


Hmm...
The song read less like a song...more like a commentary/storytelling song. Not really like a ballad either if thats even the same thing. ARRGGH!H!! LOL! If anyone can help me with this I'd be grateful. I don't even know if its old or new. Could be old as the hills for all I know, or I can be getting older myself and less inclined to keep up with all the new stuff coming out? LOL! Either way....thanks.

*Jenn*
<!signature-->

still d-i-s-c-o-n-n-e-c-t-e-d
I am bound by this, you see...to become Night's sole mistress, and I am jealous in my endeavours for his attention.