Temptress
Moderator
Member Rara Avis
since 06-15-99
Posts 7276
Mobile, AL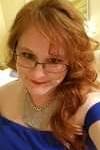 | | |
| --- | --- |
| 0 posted 04-04-2001 05:44 AM | |
---
Okay...As a very good friend has told me he would compile a list of classical music/artists that I should definetely check out to build my collection (*clears throat loudly* I haven't forgotten, yanno)

Soo..anyways...Since that, I've decided this is a good way to perk up other interests for me. What I need here is a list, you wonderful people. I need a list of Classic books that you have read. I know there is more out there than what I read in high school and even more than the few I've read since. So, let me have them please. A selective list if you will..I only want to hear the ones you've read and liked. Ohh..and they have to be real Classics, and recent authors to me, don't mean Classics. I picked up "East of Eden" by John Steinback the other day. Thats a start.

<!signature-->

still d-i-s-c-o-n-n-e-c-t-e-d
I am bound by this, you see...to become Night's sole mistress, and I am jealous in my endeavours for his attention.