redwriter1
Member
since 07-22-99
Posts 488
Franklin, TN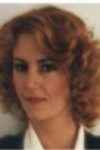 | | |
| --- | --- |
| 0 posted 12-22-2017 08:22 PM | |
---
Been a long while since I posted, but I remembered this and I will be back with more! Love you guys!


Through my mother's eyes were seen the days
of Christmas's gone by
When all her children came in haste
to gather by her side

No tree this year my little ones
she would apologize
Though we all hoped it wasn't true
Your mother doesn't lie

Through my mother's eyes was see a tree
with Christmas lights so bright
But it would need a little help
to make it look just right

It's not much, she said, but it will do
We'll have a Christmas tree
And it will be the best of all
You just wait and see

It was oddly shaped and very small
but beautiful indeed
Even thought our Christmas tree
was just a tumble weed

Though time went by and years between
I still recall the sighs
When we all saw a Christmas tree
Through my mother's eyes.