OtherSideOfTheMirror
Member
since 12-19-2002
Posts 251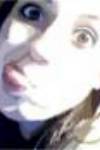 | | |
| --- | --- |
| 0 posted 12-21-2002 05:27 PM | |
---
This is definitely not done and could use work, but I thought a comical holiday poem would be an interesting contribution to this forum. Here's a try...


Well Christmas is that time of year
When family fills all hearts with cheer.
Well I admit that's what I hear,
But with MY family, its nowhere near.
So here's my tale, as I remember...
The last 25th of December.

We open up Gramps' rickety door,
Greeted by our only aunt,
A pinched cheek I'm in for
And my little cousin's taunt.

Christmas kisses, what a treat,
Bombarded by annoying lips
"Please, just don't step on my feet-"
As they obtain me in their grip.

Oh no, it's carrol time.
Everyone gathers around.
Uncle Scott would make a better mime,
As these "carrols" are an awful sound.

It's time for dinner, the bell is ringing
And I run to the table fast.
Anything to stop the singing.
Oh, I hope this meal's fast!

Dinner, oh this will be fun,
My cousin eats with his mouth open.
I resist the urge to run
As grandpa discusses 1910.

Finally the meal's done
The night seems to be half through.
I can't wait to end this "fun"
I see it in my mom's eyes, too.

OH! THE GIFTS! Did I ask for this?
From Grandma a sweater, lovely puke green,
From the cousin a colored Sesame Street Scene.
From Uncle Scott a nosehair clipper,
And Aunt Amelie, bunny slippers.
From Gramps a book on the Civil War...
New Years, What are you waiting for!?!

So one by one the gifts disappear,
Though very few desired,
Many we received last year,
And some with batteries required.

I tell myself the night will end
Just hug goodbye and hurry home
Next time, Christmas cards I'll send
And I'll spend THIS holiday ALONE!