Earth Angel
Member Empyrean
since 08-27-2002
Posts 40647
Realms of Light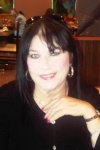 | | |
| --- | --- |
| 0 posted 08-31-2002 11:32 PM | |
---

Alas, alas,
This sorry lass,
Has gone awhile
Without a smile.
My life is fraught
For I have naught,
No seeds to sow,
Nowhere to go.
Time ticks by
Yet here I lie,
Without a hope
And cannot cope.
I shan't live long
Without a song,
No tears to cry
Tho' soon I'll die...

Behold! A light!
Drinks up the night!
Beyond yon' door,
Perhaps there's more!
Shouldst I dare
Cross over there?
Perhaps a peak
For love I seek.
The lure is strong,
I shan't stay long.
It beckons me
Across a sea.
The winds do blow,
Yet I must go...

Alas, I'm lost
On seas wind-tossed!...

Now all is still,
I've drunk my fill,
I must return
From my sojourn...

What's that I hear?
I need not fear,
'Tis tunnel dark
With sound of harp.
A golden beam
Shines so serene,
At younder end
Beyond the bend.
To God I pray
I'll find my way...

I see a face!
A smiling face!
I'm so aglow,
It frees my soul!
On wings of dove
I've found pure love!
I soar on high,
No more to cry.
The pain is gone!
I'm filled with song!