Wicked Witch of the East
Member
since 11-09-1999
Posts 71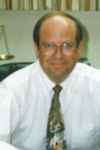 | | |
| --- | --- |
| 0 posted 12-08-1999 12:37 PM | |
---

Do you journey with no chart,
As you slowly drift apart,
On the waterbed of love,
Are there talons on your dove?

Then pull up close and listen well,
'Cause only once will I you tell,
For in love, I have been burned,
From the anguish I have learned.

Her eyes they have a brilliant sheen,
One is blue and one is green,
Long silken hair, it's jet coal black,
But for the bald spot, in the back.

An angel's voice, doth touch within,
Sounds a bit, like Rin Tin Tin,
She has a body that won't quit,
Goes on and on, and on and on, no end to it.

Late last night, at ten o'clock,
She hit me with electric shock,
Ten thousand volts, boy did I catch it,
From my true love, my dear Nurse Cratchet.

And all because, my poor dog Ian,
You know the one, he's European,
A small mistake, a yellow spot,
Caused Cratchet dear, to get real hot.

The moral of pathetic tale,
Nan's gift to me, caused love to fail,
Don't ever get, the 'stute floor wet,
And run like heck, from teacher's pet.

Addendum:
The shock's worn off, I'm feeling better,
As frisky as an Irish setter,
Please be my princess, I'll be your toad,
If my dear Cratchet, you'll ignore this ode.