Marge Tindal





Member Empyrean
since 11-06-1999
Posts 43042
Florida's Foreverly Shores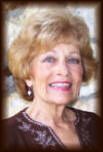 | | |
| --- | --- |
| 0 posted 11-21-1999 11:46 AM | |
---
Straight To God's Ear
~Marge Tindal~ 1999

Teach me, Lord, to be humble.
Teach me not to boast,
about fancy new possessions
that cost the most.

Show me at my best,
the way you want me to be.
Teach me, Lord,
humility.

When I kneel to pray,
in fancy frocks or faded jeans,
let me know, dear Jesus,
it's my soul you've seen.

Bring me to my knees, Lord,
if others I should pain.
For I have felt the pangs of hurt
time and time again.

Let me not forget
that others may have done me wrong.
But show me how to forgive them
and with my life go on.

I cannot change someone else, Lord.
I can only make a change in me.
Any hurt that someone may have caused,
now resides with thee.

Show me again, my Master,
what you would have me know.
Let me find forgiveness
by simply letting go.

I leave it in your hands
to judge me on that day,
by the truth you know is in my heart,
by the life I live today.

I could hide it from others,
but I can't hide it from you.
You know the words I speak
forever will ring true.

Thank you, my Lord,
for the greatest gift I bear.
To simply say, "I forgive you
and place you in my prayers."

Remind me, Lord, to be thankful
for friends of my making.
Knowing each time that I love a friend,
it's a chance I'm taking.

Giving of myself,
asking nothing in return,
help me count my blessings
with the friendships I've earned.