Echo Rhayne
Senior Member
since 09-17-99
Posts 1538
Canyon Country, CA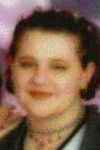 | | |
| --- | --- |
| 0 posted 11-19-1999 03:33 PM | |
---
You jump up on the bed
and then you lick my face
you lay your head upon my lap
and take up all the space.


But I know you truly love me
so I really dont complain
unless you push me off MY bed
cause my ankle you did sprain.


You cuddle up right next to me
your head laid on my arm
you comfort me when I am sad
and shield me from all harm.


I know you're just a dog
but I love you all the same
cause you're also my best friend
and Christian is your name.


I love you my sweetest angel
you bring me lots of joy
but you drive me up a wall
with that annoying squeaky toy!




------------------
~*~ Time erases and rewrites all the lines. What remains is the poetry! ~*~

[This message has been edited by Echo Rhayne (edited 11-20-1999).]