Marge Tindal





Member Empyrean
since 11-06-1999
Posts 43042
Florida's Foreverly Shores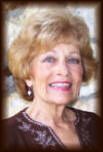 | | |
| --- | --- |
| 0 posted 11-14-1999 07:26 PM | |
---
Cinderella And That Prince Of A Dough-Boy
~Marge Tindal~ 1999

Little Cinderella
was a scamp, it's true.
She plotted with the best of them,
to fit within the shoe.

She was willing to trade her body
for a piece of the booty.
That conniving little tramp, Cinderella,
was such a gosh-darned cutie !

The Prince was too busy
being bossed about by his dad.
He forgot that everything has it's price.
Lust? Not love ? How sad !

Cinderella and Prince Charming
have likely come to know,
that love isn't available at any price,
but lust can be bought with dough.

So before the slipper fits,
the story should be shared with many.
Lust is ripe for the taking of the dough,
but love doesn't care if it has any.

So Cinderella returned
to the life, without love, she knew.
And all because she had to fit
in that tiny shoe.

And Prince Charming it turns out
was not so charming after all.
When his lust was spent with his honey ,
she ended up with all his money.

Charming he was not,
cause after the ball,
he just sat in front of the T.V.
drinking beer, scratching his privates
and watching football.