Blondie
Member
since 08-06-99
Posts 307
Ohio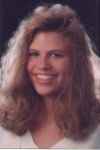 | | |
| --- | --- |
| 0 posted 11-09-1999 07:39 AM | |
---
From #3

I found out today by my doc that I had a deadly disease
So I wanted to tell my friends so they'd put my mind at ease
I called them up individually and told them to meet at my place
I waited there paitently, watching my gold clock's ticking face.
When it struck 6 o'clock I heard a knock at the oak door
My dog barked loudly but it was something I did ignore.
I told them to come in and they went to take a seat
I didn't tell them yet I thought I'd better continue to greet.

Then as the ice broke, I started to tell them about my day
I paused after the news and waited to see what each would say.
And what would you know the first pulled out her cell phone
She quickly began to dial a number of which is unknown.

I heard it pick up, and then my friend did the unthinkable to me
This secret I thought was safe was now for all people to see.
I couldn't believe what she was doing, my mind went blank
Especially right in front of me which was being quite frank.

I turned to my other friend hoping I could lean on her shoulder
But I saw something that made my heart turn even colder.
She was hanging out the window with a neon poster too
Which said, "Melissa's dying of something, come in and I'll give you a clue."

I started to cry, I just couldn't believe they were sharing my secret life
It felt as if my heart was being unlocked and with each word cut with a knife.
I started to think, "Now I know why a wise man once said:
Three may keep a secret if two of them are dead."