Balladeer
Administrator
Member Empyrean
since 06-05-99
Posts 26302
Ft. Lauderdale, Fl USA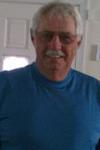 | | |
| --- | --- |
| 0 posted 07-20-2009 08:34 AM | |
---

This is just an exercise for those studying meter and flow. Many of the great poems of the past have had areas where their meter slipped in places. This is not a criticism of them, since the poets (some of the finest in history) have their poetic license to do whatever they wish.,,but it's interesting to find these variances and helps to train the eye (and ear) to recognize them and improve our own writings.

Occasionally, I will reprint one and challenge you to find the missed meter masquerader. Here's the first...

Alexander Pope (1688–1744)

Ode on Solitude

I.
How happy he, who free from care
The rage of courts, and noise of towns;
Contented breathes his native air,
In his own grounds.

II.
Whose herds with milk, whose fields with bread,
Whose flocks supply him with attire,
Whose trees in summer yield him shade,
In winter fire.

III.
Blest! who can unconcern'dly find
Hours, days, and years slide swift away,
In health of body, peace of mind,
Quiet by day,

IV.
Sound sleep by night; study and ease
Together mix'd; sweet recreation,
And innocence, which most does please,
With meditation.

V.
Thus let me live, unheard, unknown;
Thus unlamented let me die;
Steal from the world, and not a stone
Tell where I lie.