devina
Member Elite
since 10-28-1999
Posts 3189
Northern Cali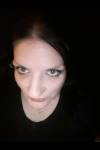 | | |
| --- | --- |
| 0 posted 11-04-1999 09:52 PM | |
---
HOW CAN YOU ASK ME NOT TO CRY,
CAN'T YOU FEEL HOW MUCH I CARE?
YOU MIGHT HAVE HURT ME FIRST,
YET MY FEELINGS ARE STILL THERE.

I'VE TRIED TO SAY I JUST NEED SPACE,
TO FIND ME INSIDE MYSELF AGAIN.
I KNOWS SHE'S IN THERE SOMEWHERE,
YET, "YOUR WOMAN" IS ALL I'VE BEEN.

THAT DOESN'T MEAN I DON'T LOVE YOU,
OR THAT I HAVE SOMEONE ELSE IN MIND,
THIS IS JUST SOMETHING I NEED TO DO,
AND DOING IT TAKES TIME.

PLEASE TELL ME THAT YOU UNDERSTAND,
THAT YOU KNOW MY SOUL BELONGS WITH YOURS-
DON'T SAY LET'S START ALL OVER- I JUST CAN'T,
I NEED THIS LAST LEG WITH WHICH I STAND.

I'VE BEEN LIVING FOR YOU FOR SO DAMN LONG,
THAT SOMWHERE ALONG THE WAY-
I FORGOT THE PERSON WHO LOVED YOU SO MUCH,
I COMPLETELY FORGOT ABOUT ME.
I DON'T KNOW HOW THAT'S SO HARD TO SEE.

MY WORLD WAS YOUR'S, ALONG WITH MY MY MIND,
I ROBBED MYSELF OF MY OWN QUIET TIME.
MY YEARS AND MY YOUTH I SPENT LOVING YOU,
AS I'VE SAID; IT'S SOMETHING I NEED TO DO.

ACCUSING ME OF NOT CARING SO BADLY HURTS,
BUT REMEMBER WHO TOLD WHO IT WAS OVER FIRST-
THOSE WORDS WOULD NEVER HAVE CAME MY MY LIPS,
IT'S YOU WHO WANTED THOSE WORDS TO STICK.

ONLY WHEN YOU DIDN'T HAVE ME DID YOU WANT ME,
BECAUSE YOU KNEW WHAT YOU HAD GIVEN UP.
ONLY THEN DID YOU WANT TO NEED ME;BE WITH ME
BECAUSE WE'RE NOTHING WITHOUT OUR LOVE.
BUT MY PRIDE WON'T LET ME RUN BACK INTO YOU
WITHOUT THE POWER TO LOVE MYSELF INSIDE TOO.

SO DON'T ASK ME NOW TO MAKE A CHOICE,
LOVE'S NOT AN ALL OR NOTHING SOURCE.
TAKE SOME TIME TO LOVE YOURSELF TOO,
WE HAVE A WHOLE FUTURE WITH WHICH TO USE.
JUST REMEMBER HOW MUCH I STILL LOVE YOU.