devina
Member Elite
since 10-28-1999
Posts 3189
Northern Cali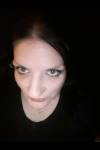 | | |
| --- | --- |
| 0 posted 10-30-1999 02:46 AM | |
---
She may only be five,
but she damn well understands-
Why daddy doesn't have the time,
he has another family to attend.

It's her birthday today-
she pretends you'll be here this time,
But daddy isn't here to light the candles on her cake.
And once again I cover for you, "daddy's always working late."

She blames herself for your misuse of love and parenthood.
You could call or write,
do something that you should.

If you watched our little girl-
with her tear stained face and night shirt,
If you had to answer her pitiful questions-
"why doesn't daddy love me anymore?"

"Have i been so bad mama?-
so bad that daddy went away?"
"If i promise to be good mama,
will that make daddy stay?"

I love our daughter dearly-
I almost loved you as much,
But as I watch her cry herself to sleep,
I know that forever will be just the two of us.