Lost Dreamer
Member Elite
since 06-20-99
Posts 2589
Normal, Illinois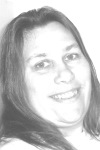 ---
Where's The Red Light?

There's these crazy people
and a nut that want me (yes me)
to drive to D.C.
I don't think they know how easy
I tend to get lost
wherever I may go.
What do you mean I'm driving in circles?
I never turned
I stayed right on this road.
All right,
so which way do you want me to go?
The right way
(Ha,Ha) which way is that?
Are we there yet?
Who said that?
You would think I had a van full of children.
Now I need guidance here
which way?
Straight ahead for about 5 miles.
Catch that convertible I need a picture.
No! Don't make her drive that fast.
"Well, there was a hot babe in that car"
say's Michael with camera in hand.
See those signs up there?
What signs?
Oh, those yes I see
well you want to follow the ones for 495N.
Stay to the left and follow it around.
Wow, I'm on 495 this is neat.
Are we there yet?
O.K. who thinks they're funny?
You sure were going the right way?
There it is Wow it's beautiful.
Should have turned down that street
we passed.
No problem I'll just turn around.
Where are you going?
I'm turning around
but there's a parking space right there.
O.K. I'll just reverse
what sign?
No problem we made it.
Where's the Gargoyles?
Times up got to get back
shoot'n pool time has come.
How do I get out of here?
Just follow the driveway.
(couldn't be that simple)
Take a right
don't I want to take a left?
That's the road we came in on.
Well,
I guess will just have to weave our way back.
Your running a red light!
A red light!
where's the red light?
(as I slam on the brakes)
What's it doing on the side of the road?