A Romantic Heart
Member Ascendant
since 09-03-99
Posts 5497
Forever In Your Heart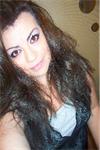 | | |
| --- | --- |
| 0 posted 10-13-1999 05:54 PM | |
---

They stay up late of the night,
feeding on words of life,

Never sleeping,
Always creating another poem.

Vampires of poetry,
people of the night,

Spend most of their time,
out of sight.

Vampires sucking life
through their veins,

Filling the holes,
Of their empty brains,

How did I become a poetry vampire of the night?

Maybe it's my addiction to the poetry I write?

Maybe I have always been a creature of the night,

One of those who thinks more,
When everyone else turns out their light?

Whatever the reason,
no need to be in season,
Halloween or not,

I am a poetry vampire,
Inspired by words of other poets,

Needing, feeding, on poetry
that sets the soul afire.

Challege if I may,
Challenge if I might,

What other poetry vampires,
will post their poetry tonight?

I am not alone,
for the question is,

Are you a poetry vampire?
lets be truthful and not a liar!

To all my friends...you poet vampires!LOL!