A Romantic Heart
Member Ascendant
since 09-03-99
Posts 5497
Forever In Your Heart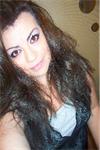 | | |
| --- | --- |
| 0 posted 10-12-1999 07:24 PM | |
---
THE HEART THAT AWAITS THEE

Where do thou goest
My dearest?

My barer of glad tideings,
For thee I await,

Across the moores,
At the gate,

Beyond the shores,
Through the misty fog,

My love,
Your face is but a mystery,

I await standing,
wind blowing through my hair,

Will thou come into my arms?
Sweet of sweetest of mine,

My heart hears thy heartbeats
as footsteps into thy soul,

Once captured here inside thy arms,
I will never let thee go,

If there be any wisdom here,
knowledge of love beyond thy
control.

So I wait for thee,
My existence cries out,

Thy heart is silent,
but for thee,
It is a shout.

Time is near,
thou will be here,

The tears of happiness I flow,
In years to encumber,

Between our loves slumber,
Thy heart remains here forever for thee to hold.

So long I await thee,
looking far beyond the sea,

I shall keep my love in a box,
Thy gift to thee,

Locked, not set free,
thee only has thy key,

To unlock the mystery,
of the heart that awaits thee.