A Romantic Heart
Member Ascendant
since 09-03-99
Posts 5497
Forever In Your Heart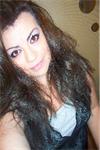 | | |
| --- | --- |
| 0 posted 10-10-1999 03:34 PM | |
---

The wind blows,
Your voice I hear,
Echoeing to me,
Come here, come here,

As my heart leads me,
It encounters you there,
An open invitation for me to share,

Feel the touch of you,
your skin so soft,
your eyes of blue,

Your hands mold my face,
Our lips embrace,
Ever so softly,

My dearest, Oh my sweetest,
What must I do?
To get deep into you?

Darling devotion,
My love is emotion,
For I want to show it too,

Passionate, I can eat you,
as grapes plucked from the vine,
Juices flowing across my lips,

I will give unto thee,
A thousand kisses and more,
Upon each part I explore.

All over you say,
smothered, showered,
That hands can play,

Lips can dance,
I have you In my trance,
Bodies start to sway,

Amuse me,
Confuse me,
You are welcome to the my garden,

What fruit you delight?
underneath the pale moonlight,
Taste if you choose,

My dearest, deepest love,
Be with me locked together,
for eternity,

Kiss upon kiss,
sweat upon skin,
Heart beat to heart beat,

Breathe, I breathe,
Lover of me,
Take me into your flight,


Beyond wildest dreams,
More than ever imagined,
sweeter than candies creams,

For my love is yours,
Completely I am into you,
You have my heart,

Wrapped in your hands,
my soul, and life is yours too,

Love me forever,
never let me go,
capture me here,

For you have all that I am,
I am yours completly,
the other half of your whole,

I feel all of you wrapped around me tight,
Our hours are almost over,
We must end in delight,

What an expression,
Of your love I did find,
The very depths of you,

Forever etched inside my mind.
This night of passion,
night of love,

Promise will never end,
Where souls touched,
You became more than my friend.

Parting is deep despair,
I hate to go and leave you here,

But go I must,
Before the dawn,

My soul will wait for you,
From this moment on.

Love,
I shall depart,
but only in the flesh,

For you always have my heart,
Within it,

All my happiness,
I will miss your sweet caress!

This is my love sonnet to you,
My love given,
My love, tis true.

As I wave goodbye to those romantic eyes of blue!