A Romantic Heart
Member Ascendant
since 09-03-99
Posts 5497
Forever In Your Heart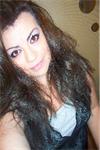 | | |
| --- | --- |
| 0 posted 10-05-1999 01:46 AM | |
---
Rebirth of Romeo & Juliet

Their love conquers all,
even distance can not separate,

The love they post on forums,
through the poems they create.

This love of hearts,
shows souls entwined.

The love they embrace,
conquers even time.

My heart does hear
the song they sing,

She is his Queen,
and He her King.

Oh, the gift of Love so devine,
what a treasure to capture,
Ones heart on-line.

Romeo and Juliet did not die,
examples of their love can be found here,

So don't believe the lie,
that ones true love can not be found,

Take a look on Passions,
You can feel it all around.

So Michael and Femme,
Your love inspires me.

Like the rains of summer,
and the echoes of the sea.

My thanks to you for letting us be a part,
Of the beautiful love the two of you hold within your hearts.

To witness your feelings and love for eachother,
My prayer to you is that your love will last forever.