redwriter1
Member
since 07-22-99
Posts 476
Franklin, TN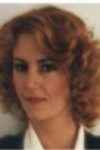 ---
and if you say you're not sure of the existence of God.. does that mean you go to Hell... because you spoke the truth..

or..

are you a better person because you SAY you do.. and don't really belive it?

(getting deep , sorry).. but this is my most important thought of late

go to church.. bow, kneel.. go out and create havoc in your life.. but it's ok. cause you "say " the right things..

What if you just "do" the right thing.. and don't tell anyone.. ?..Does that count?.. And if it does.. to whom does it count?