Michael
Moderator
Member Ascendant
since 08-13-99
Posts 6333
California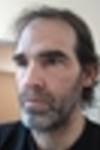 | | |
| --- | --- |
| 0 posted 08-27-99 02:24 PM | |
---
THE LEGACY

A toast to the needs of the dead.
Immaculately dressed from toe to head.
Elegantly placed in a silk-lined casket,
Amidst flowers delivered by the basket.

Laid six feet under some shady spot,
An ideal place for a body to rot-
And nourish the worms that eat out the skull,
As dirt settles in, slowly, covering the hole.

Then as green grass grows in full once more,
Masquerading the cavity the earth once bore.
The final tribute is given, the granite stone.
Keeping the dead forever known.

Oh, indeed existing's cost is great.
Couldn't the price of passing be innate?
In a world consumed by a light in the dark,
Is there really a need to leave a mark?


Look to the sky and don the wings,
As the clouds break and nature sings.
Sprinkle the ashes in a soft sea-breeze,
And across the mountain's greenest trees.

The only epitaph, a whisper in the wind,
Heard but by a few that call me friend,
Who realize in the dawn of Death,
True happiness draws its newborn breath.

Sailing in search of evermore,
Touching a dream on a distant shore.
As my spirit stretches o'er the sky afar,
And I make my way home to that star;

Ask not what I'm leaving behind,
There'll be no will, no treasure to find.
No, for this world that plays the material game,
The only legacy I leave is my name.