LngJhnAg
Member Elite
since 07-23-99
Posts 3654
Boot+Kitty=Poetry in motion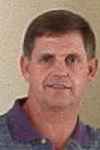 | | |
| --- | --- |
| 0 posted 08-20-99 03:31 PM | |
---
Cheri

She was the apple of his eye, a girl of seventeen.
She brought the Sun into his life. He'd give her anything.
But somewhere along the way, their paths began to part,
And the girl he worshipped and deeply loved,
began to break his heart.

He'd done some things he knew were wrong, and
it set his path for him.
But, though their lifes grew farther apart, his love had never dimmed.
And as they came to the day when she would be
gone for good,
He struggled to say he loved her, and hoped she understood.

But all of her anger had yet to be tempered with the coming years,
And so he wished her happiness through his
burning tears.
She was so sure and confident that she was in the right,
That when he went to hold her, she resisted with all her might.

I wish I could write this story to have a happy close,
But the tale lives on even as I write, and only heaven knows,
What will become of this woman as she ventures into the world,
She is my grown up daughter, but she's still my little girl.