Nan
Administrator
Member Seraphic
since 05-20-99
Posts 24426
Cape Cod Massachusetts USA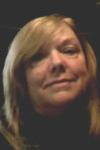 | | |
| --- | --- |
| 0 posted 08-18-99 09:55 PM | |
---
When she was three she said to me
"I'll never move away -
I'll stay with you my whole life through..
Forever and a day"

But once a teen she didn't mean
Those words much any more -
So I, in jest, and mother's quest,
Told her I'd lock the door.

She said "If you don't let me do
The things that others get,
I'm moving back with my knapsack
And plethoras of pets.

Now, animals are her whole world,
To Hollywood she went.
The glitz and fame were not her game.
In zoos her time was spent.

With a degree in husbandry,
She came home all grown up.
But then she said, "Mom, now instead,
I'm living with my pup..."

She fell in lust but it went bust,
And she came home to me.
I saw her wend around the bend -
Alas, what I did see!

With baggage, and her entourage
Of animals in tow,
Two great big dogs, husky and dobe
"Hello, Mom, we are home!"

Iguanas in aquariums,
Three snakes, but two were dead..
Then seven cats ~ and "Several rats
For python food," she said.

With all her stuff, and pets enough,
Her trampoline and zoo -
Just to be sure, lest Mom need more,
She had Cassandra too.

So that is why, as time went by
My solitude sought me.
She's moved out now, but not without
Fulfilling prophecy.




------------------
Nay, if our wits run the Wild-Goose chase, I am done:
For thou hast more of the Wild-Goose in one of thy wits,
Than I am sure I have in my whole five.
~ ˛1592 Wm. Shakespeare ~ Romeo & Juliet ~ ii. iv. 75




[This message has been edited by Nan (edited 08-19-99).]