Tara Simms
Senior Member
since 08-12-99
Posts 1285
Honea Path, SC USA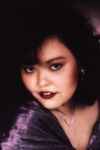 | | |
| --- | --- |
| 0 posted 08-12-99 11:21 PM | |
---
Demon Slayers

They are the demon slayers,
Storming the gates of Hell.
Screaming in pain and anger.
Their battle armor is up
Shielding them from the horrors they are about to face.

Abandonment
Abuse
Addiction
Can they conquer these demons?

The doubts fill their heads:
"I'm stupid, not good enough, unimportant…"
Words they've heard countless times before:
"You're dirty, worthless, nothing."
They offer each other forgiveness and unconditional love
Freely giving to each other what they cannot give themselves.

The armor is tossed off in the heat of battle
No longer needing to hide behind shields.
Ready to meet their monsters.
Swords raised high, they fly into the midst of the demons
Facing them together, strength in numbers.

Unified in their cause:
To regain control of their lives
To claim the innocence that was taken
To fight back against the evils they have suffered.

They are the demon slayers.
Proud.
Strong.
Victorious!