Severn
Member Rara Avis
since 07-17-99
Posts 8273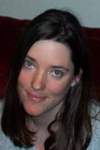 | | |
| --- | --- |
| 0 posted 08-03-99 11:24 PM | |
---
From behind glass
I stare out across
hot metropolitan chaos.

Sleek, fast cars
play games of zigzag
in lanes of concrete rivers
as jets roar, metal birds
winging their way across
an orange sky.

A distant siren wails
as smug apartment buildings
scrape the sky
with cool fingers
mocking dainty houses
sitting pretty
surrounded by their baubles
of youthful garden flowers.

Laughter screeches
through careless crannies
of society as in the alley,
reeking of shame and fear,
withered fingers scramble
for a meagre morsel.

Streetlights cast black tongues
of shadow over darkening streets
as the hum of a powerline
joins in chorus with occasional
footsteps of the brave
and trees whisper goodnight
as a breeze is buried.

Night has knelt
under the sword of Sun
yet the city still sings...
Alive.