WhtDove
Member Rara Avis
since 07-22-99
Posts 9561
Illinois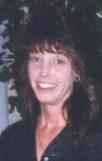 | | |
| --- | --- |
| 0 posted 07-28-99 03:54 PM | |
---
If anyone would have a better name for this one I would appreciate all comments...

Once there were too many lies
Now I've opened up my eyes.

A lie I can tell no more
For it's truth that lays at Heavens door.

Now this is where I want to be
To tell the truth, it's set me free.

I am sorry for the things I've done
But now I see the truth must come.

It hurts and scars me way down deep
To see you hurt, but the truth I must keep.

The truth should of been there
From the very start.
But lying has done nothing
But to tear us apart.

I want to make things better
And to try to make them right...
I must be true and honest, in God's loving sight!

For I have turned my life around
And tried to make it better.
I found the hope that I did need
Right here in God's letter.

So I hope that you will understand
That I am doing what is right.
Cause it is only by the grace of God
That we will win this fight!

The truth will only do it
Nothing more and nothing less.
It's been harder to speak the truth
Than lie I must confess!

For this I've endured much ridicule
I'm sure much more to come.
But I'm the one that must answer
For my actions to God's Son.

Thanks be to God!
------
This is also for my friend!