LngJhnAg
Member Elite
since 07-23-99
Posts 3654
Boot+Kitty=Poetry in motion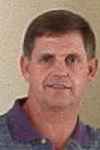 | | |
| --- | --- |
| 0 posted 07-27-99 09:59 AM | |
---
In Control
Long John

If I could hate just a little bit more,
Than the person who's hating me.
I'm sure I'd feel better than I did before,
When it was only me who could see. . . .

How her hate defines everything she does,
How it's corrupted her body and soul.
How it rules her thoughts; but, not mine because,
I keep MY hate under control.

If I could write with a little more hate,
I know inside I'd feel so much better.
I've more class than her, she's second rate,
So she deserves every hate-filled letter.

If I could show others my hate is right,
Then I'm doing what needs to be done.
See. My hate doesn't eat from inside;
But, she's consumed by what she's become.

And every hateful, vile word she composes,
Every riposte and vituperative claim,
I acknowledge with the hate that reposes,
Within me (but not part of my name).

Unlike her, I've a heart overfilled with caring,
For my friends and all of their dreams.
Unlike her's, my hate is just and worth sharing,
Because my hate doesn't tear at the seams. . . .

Of others who find they've been swept up,
In this chicken-or-egg feud we're sharing.
I've hated her so long because she's kept up,
Implying I'm not filled with caring.

Its true my hate has overflowed to my friends,
Who, like me, keep their hate in control.
They are only defending what I represent,
Not like her friends, who haven't a soul.

I know there are times when my hate overcomes
Whatever potential for I love I possess.
Yet, I've been in control of each thing I've done,
So, my hate's firmly controlled (I guess).

It isn't important that our mutual hate drives
The lives that we seem to abhor.
I need to hate more to make sure I survive,
And thereby love just a little bit more.