azblond
Senior Member
since 07-01-99
Posts 651
The Steamy Desert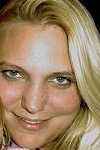 | | |
| --- | --- |
| 0 posted 07-27-99 03:03 AM | |
---


Cry for me no more, my time of heartbreak is done
I have walked along the paths, spent my time in the sun
I have cried oceans of tears, and found smiles to dry the rain
Know that where I am going, I will no longer know any pain

Keep with you the memories I gave them freely to you
I want to be remembered as someone you are glad that you knew
We had some good times, some not quite as full of glee
But every moment we shared, I gave a piece of me

Where I travel now is a mystery to us all you know
But know no matter where it may be, I take you where I go
The past and future collide for me, in this my final fight
Take comfort in the peace of knowing with this I am all right

Think of me as you may in times you need to feel
That what we shared together here is what makes life so real
And keep in memory safe and close to your heart
Death for me is truly just the start

A time of endless pain, but reflection of life and love
Gifts I will send down to you from somewhere up above
So look to the stars, there is one more soon to light
When you feel all alone, look for my glimmer in the night
Love to you all…sleep tight.

***I had a conversation with a friend tonight about how would you prepare your loved ones if you found out you were dying. I thought I would share my final thoughts here, along with the hope that for all of us, that time is in the far distant future...if it were not...these would be my words.***


------------------
For sometimes when the Darkness falls, we must surrender, take what is ours, and give what we can, and always remember love is somewhere waiting...