Balladeer
Administrator
Member Empyrean
since 06-05-99
Posts 26302
Ft. Lauderdale, Fl USA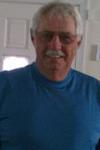 | | |
| --- | --- |
| 0 posted 07-15-99 06:46 PM | |
---
I got a pet the other day,
Something to help pass time away.
Although I didn't really need it,
I could well afford to feed it...
It seemed a normal thing to do.

How ungrateful it became!
This animal I thought so tame.
Instead of heeding my commands,
It growled and glowered at my hands
And barked continually, too.

It wouldn't give my face a lick.
I could not teach it any trick.
Although I was the perfect master
It's training was a huge disaster.
I was at wit's end!

I guess I'll have to let it go.
I really learned a lesson, though.
Oh, what agony begets
One who tries at taming pets -
I'll never get married again.