Nan
Administrator
Member Seraphic
since 05-20-99
Posts 24426
Cape Cod Massachusetts USA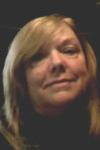 | | |
| --- | --- |
| 0 posted 07-15-99 07:11 AM | |
---
I've not had a free moment to write new poetry, and won't for a couple of more weeks - so at deVine's request, I'm posting a few from my archives...

My solitude did beckon me
My EmptiNesst, with fancyfree
No hustle bustle would I heed.
I'd rise each morn and there I'd be ~
Kicked back to write prolificly.

I never thought of days really
So far estranged from privacy.
This morn the cat nudged hungrily
"You're not my cat ~ Now let me sleep!"
Was she not temporary?

Computer on, email to see
Then IM friends hail cheerily
While sitting back with my coffee
My neighbor chats, "Let's have some tea"
The phone starts ringing busily

The first to call, of course, Stacie
Her sister's next, "Hello, Sandy!"
They want to know when I will be
Available for what they need.
I call my mom diligently

Then off to teach geometry,
Followed by some history.
While at the high school stop to see
The principal who says, "Nancy,
This summer you'll teach poetry."

Off to the bank to get money
The grocery store for food indeed
The munchkins come, cute blonde kids three.
The phone still rings ~ "Hello, Bernie."
Another call, sister Shirley ~

Cassandra's outside in a tree
"Come on the trampoline, Nani!"
Jake just asks persistently
To play computer games with me.
Garrett's in the nursery

Before I know my day's complete
When can I write some poetry?
So much for insularity.
If ever I want privacy,
Away from home I'll have to flee...

Now, add to that - teach summer school, tutor kids privately, pack to move, attend to family stuff.........